Griffith was proclaimed on 4th August 1916, named after Hon. Arthur Griffith and designed by Walter Burley Griffin.
100 Years of Settlement and Growth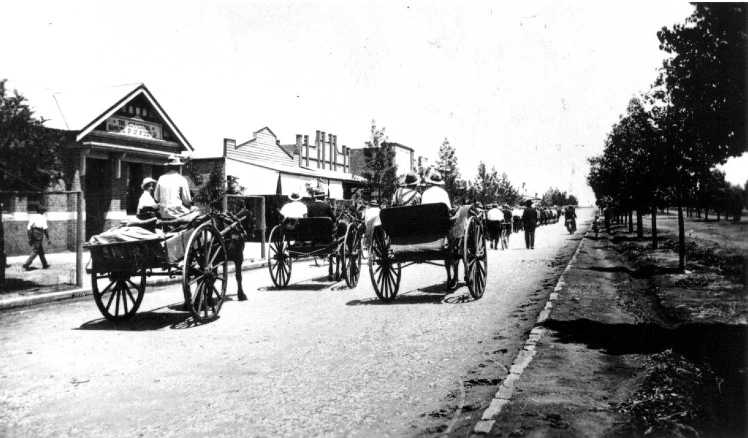 In 2016 the City of Griffith celebrated 100 years of settlement and growth.
The town of Griffith was proclaimed on 4th August 1916, and was named after Hon. Arthur Griffith, who was the New South Wales Minister for Public Works, 1910 – 1915. It was designed by Walter Burley Griffin, the Chicago architect who designed Canberra. Like Canberra, his design for Griffith featured a distinctive radial pattern with wide tree-lined streets, ring roads and parks. World War I held up the building and settlement of the new town, but by late 1919 settlement had begun. The population of the area received a boost as returned soldiers settled on the irrigation farms under government sponsorship. Some businesses were reluctant to leave the thriving Bagtown to relocate in the new town which was considerable distance in the days of horse drawn transport.
However, by early 1920s, Bagtown had been abandoned and all that now remains is the small Bagtown cemetery. The first farms were made available in 1912, and the influx to the area increased as potential farmers from as far afield as Sydney, Broken Hill and California responded to the Government's vigorous advertising campaign. Many Italian migrants were drawn to the area to pursue the type of farming familiar to them in the homeland. More recently, other nationalities have arrived creating a city rich in culture and diversity.

Murrumbidgee Irrigation Area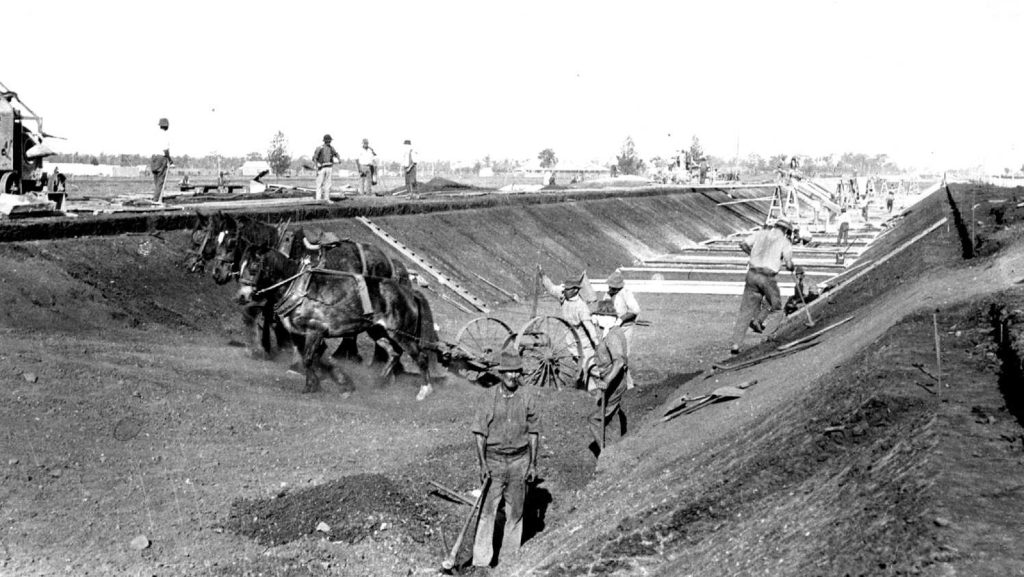 Irrigation is the life blood of the area.
Griffith has ventured a long way from its early Bagtown years, from the introduction of irrigation, which is still the life blood of the area, to being proclaimed a city in 1987. It is hard to believe that the Griffith region was dismissed by the explorer John Oxley in 1817 as being 'uninhabitable and useless to civilized man.' Now a thriving oasis, thanks to the development of the Murrumbidgee Irrigation Area in the early 1900s, the region hosts an abundance of agriculture and processing industries and is an important food bowl of Australia.